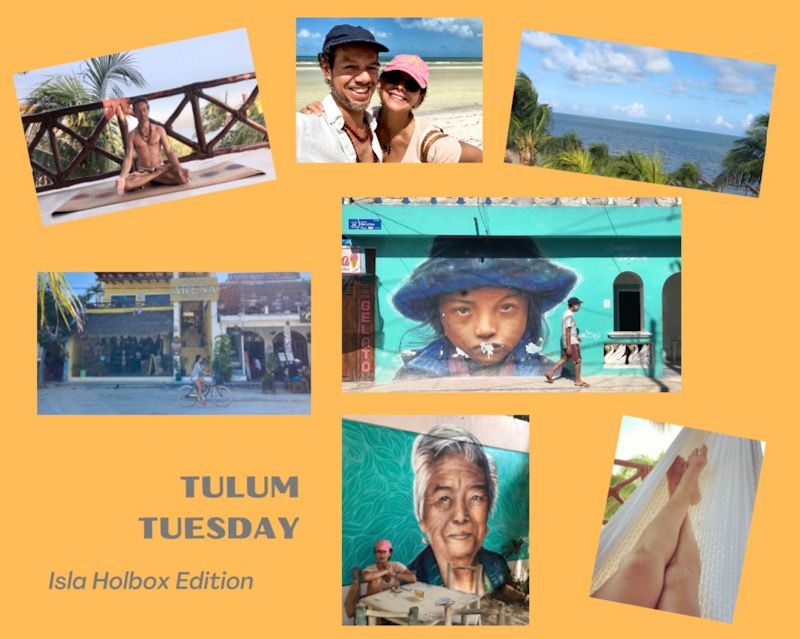 Hi lovely souls!
As you may already know, for a long time scientists have been speaking about the importance of downtime for our mental/emotional balance.

So my lovely wife and I decided to take a short break from our busy schedules, to spend a couple of nights in beautiful Isla Holbox. We feel very refreshed after 2 days of nearly zero WiFi signal on the entire island, which pretty much meant: NO WORK! 
The result was spending good quality time together (actually giving undivided attention to one another), having a moment to just lay on an 'hamaca' gazing out, or adding an extra meditation to our unscheduled day.
My takeaway from this 48-hr little adventure is simple: more short getaways please! 
LOL. In all seriousness though, I confirmed those benefits that scientists have spoken so highly of.
I was also reminded that WE ALL NEED TO UNPLUG more often. Because let's face it, even when vacationing we're still doing work related tasks or keeping up with emails and news, etc, so long as we have WiFi.
So give it a shot! Try, for example, going for 1 or 2 hours without reaching for your phone — it is harder than you may think! Or maybe try shutting down both phones during dinner with your significant other or when on a date. Hard as it may be,  you'll find yourself truly connecting with that person in front of you — or your own thoughts, daydreams and emotions.
Whether for an hour or two (or a whole day or weekend) try unplugging completely for a moment. We highly recommend it!
It'll take some diligent effort, but you'll feel more refreshed with new outlooks or new ideas, or simply more inspired. 
PS I've attached a very interesting TED X Talk video about the benefits of downtime.
PS PS You can do some much-needed unplugging by taking a yoga class or meditation session.
; )